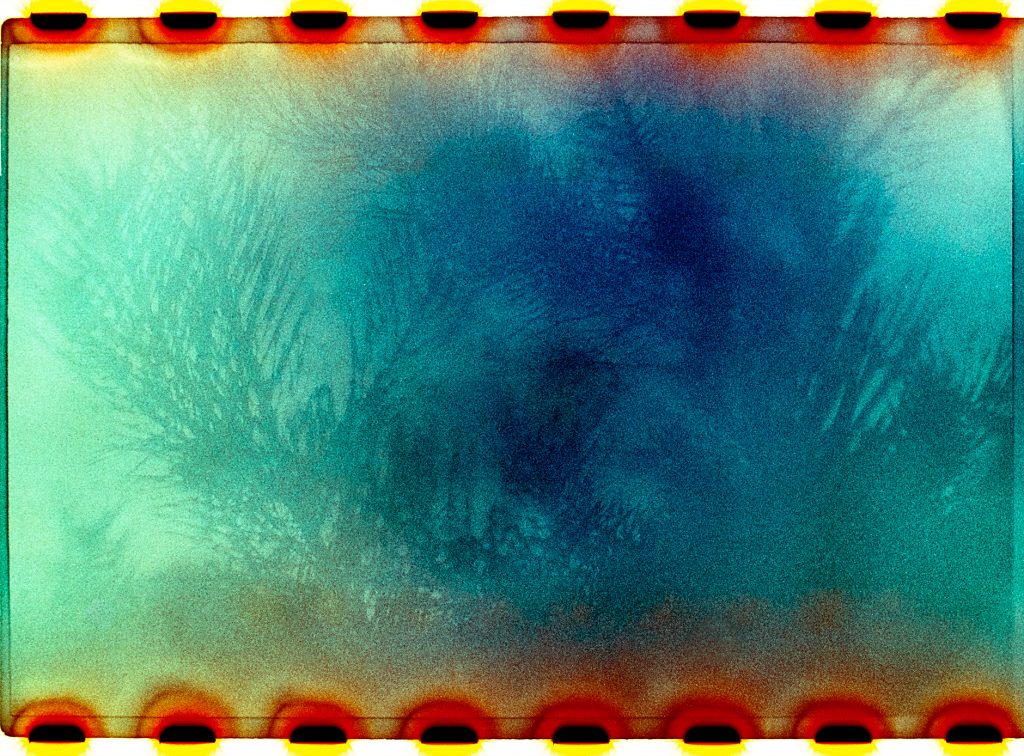 The extremely dense negative makes it hard to digitize. The perforation of the film, where light passes through maybe more than 10 times easily, gives a high amount of flare. So I also tried a narrow frame that cut out the image border and the perforation.
I do like some of the effect but I feel that the color information is lost to a big extent.
Next time I will cut the development time by half, or even more to see what happens.