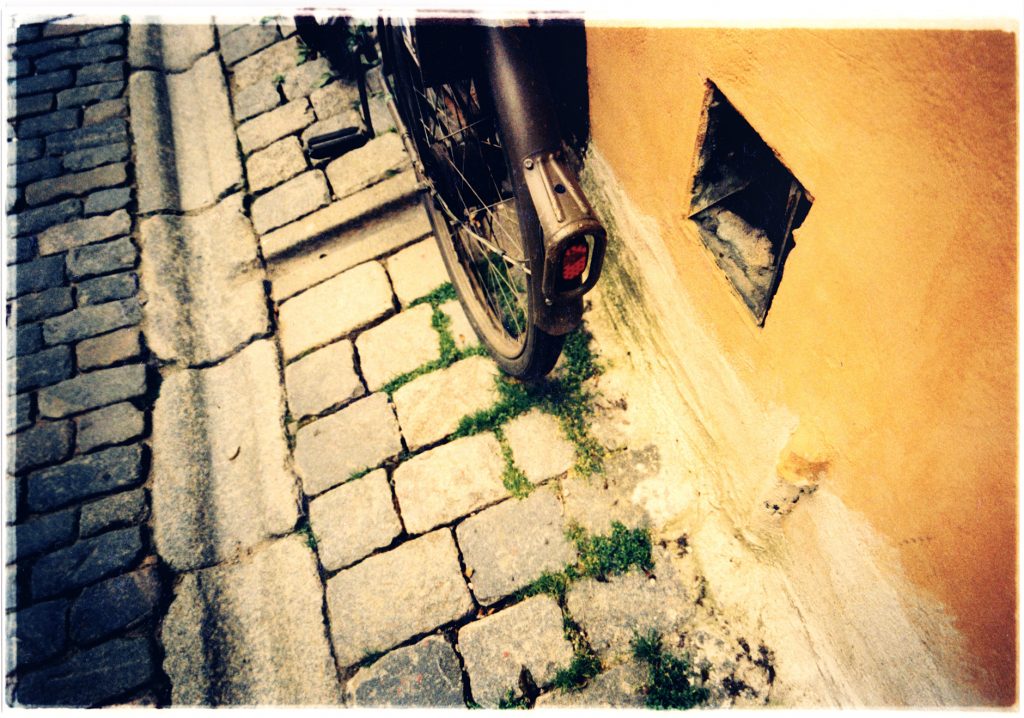 Image from a personal project that I made at the end of the 90s. amazed over the number of old bikes in the Old Town of Stockholm.
I decided to document this phenomenon and make a book about it. Using a Leica M2 with a 21mm lens. Intentionally pushing some of the objects out of the frame, to create tension.
The color treatment, that is more to the warm/yellow side, and printed with a light soft filter during part of the exposure. Gave the images the feel of something of the past. At that time a somewhat of a different look. Have in mind that this is at least 10 years before Instagram.
This is a scans of the original print so the quality is not top notch.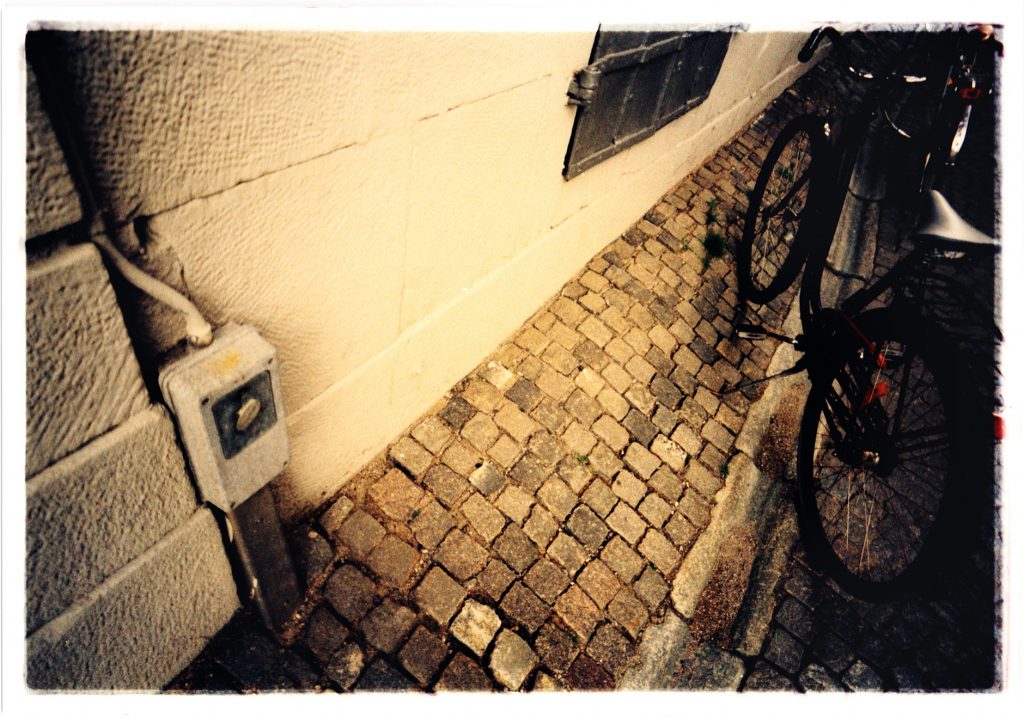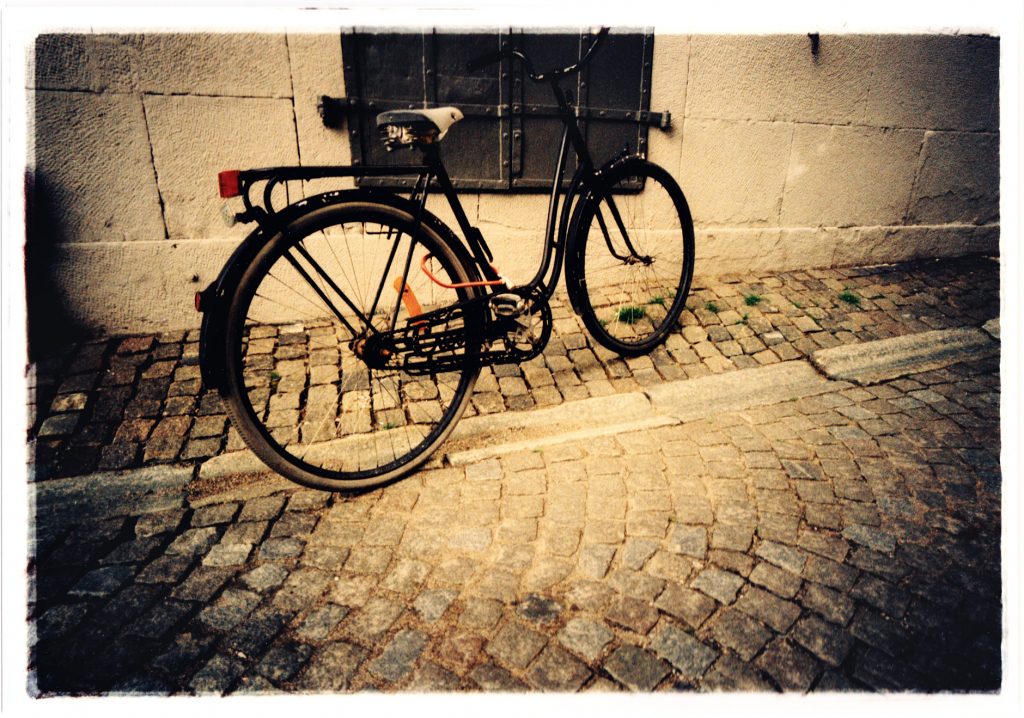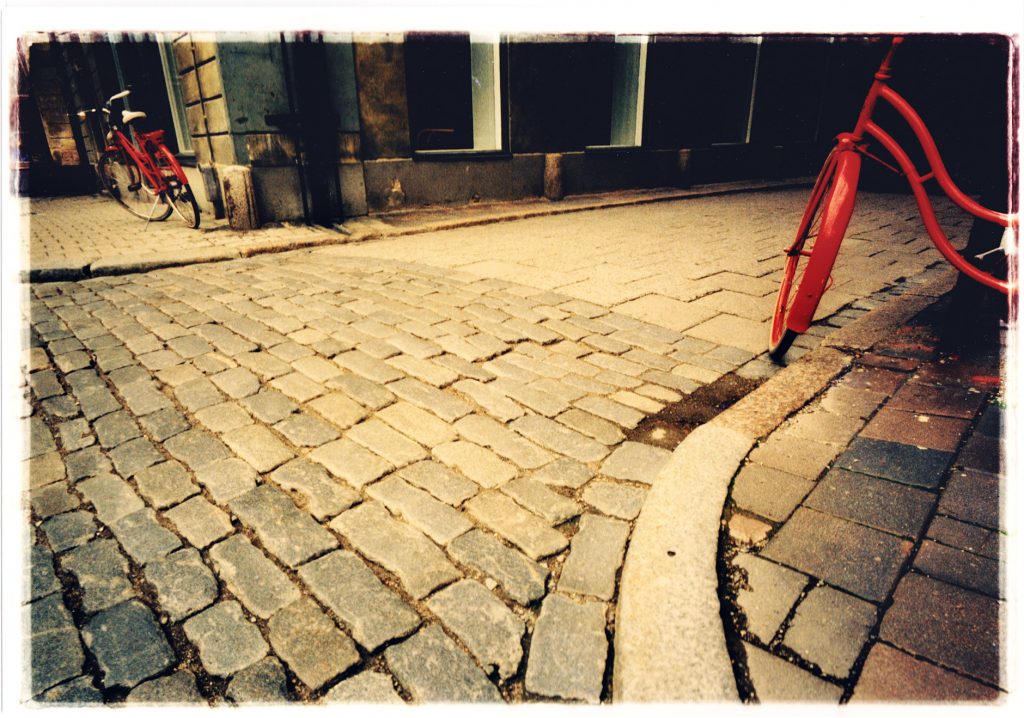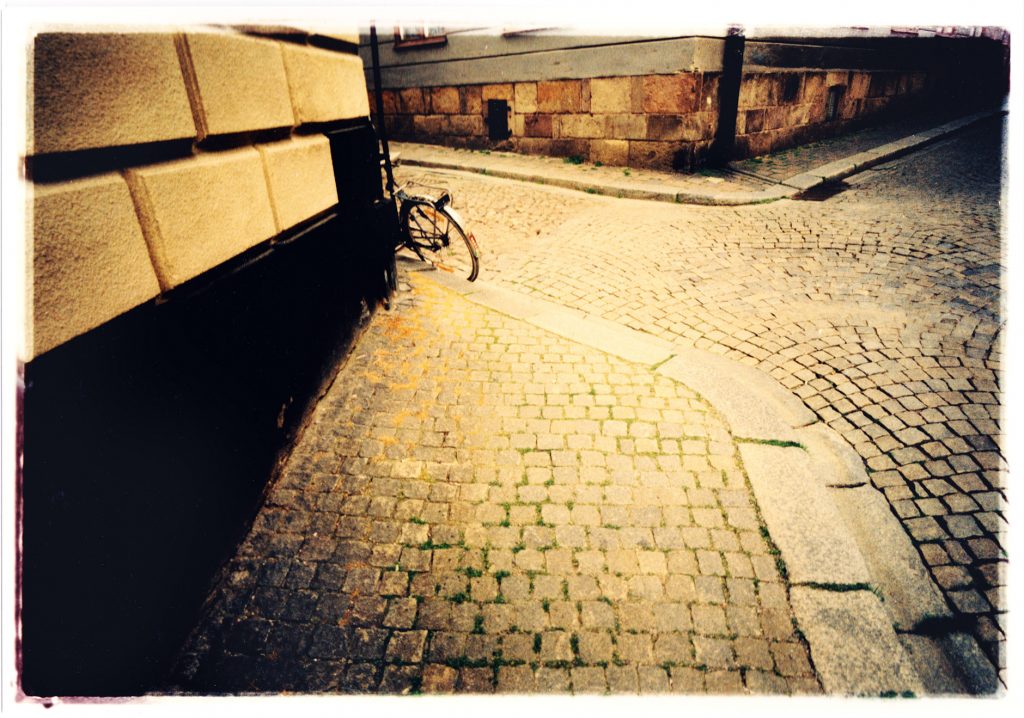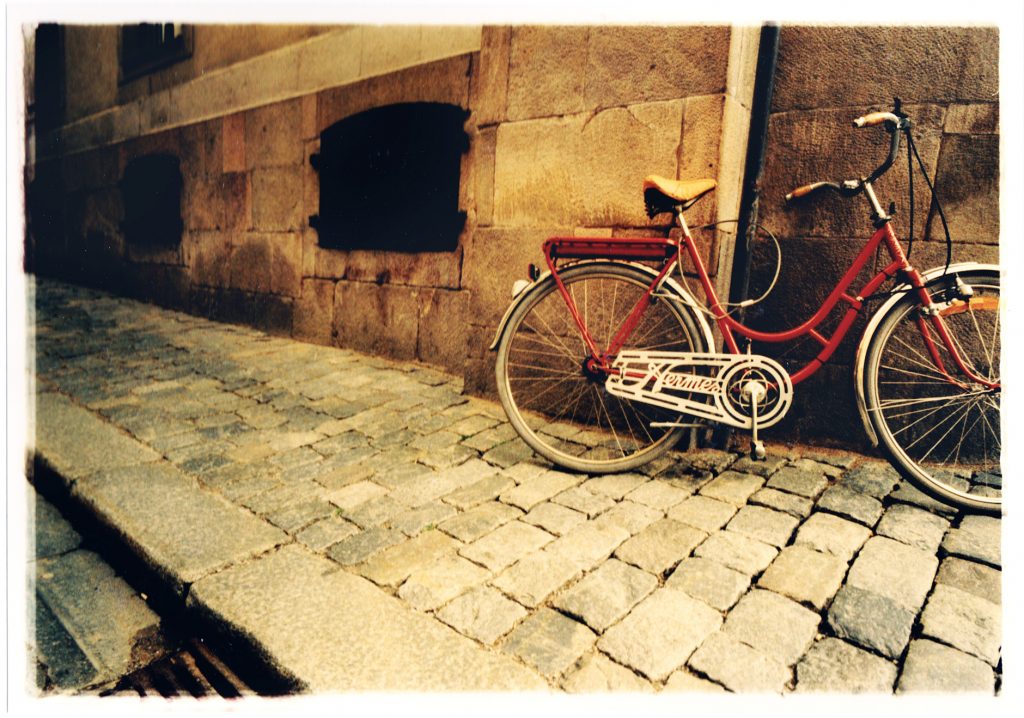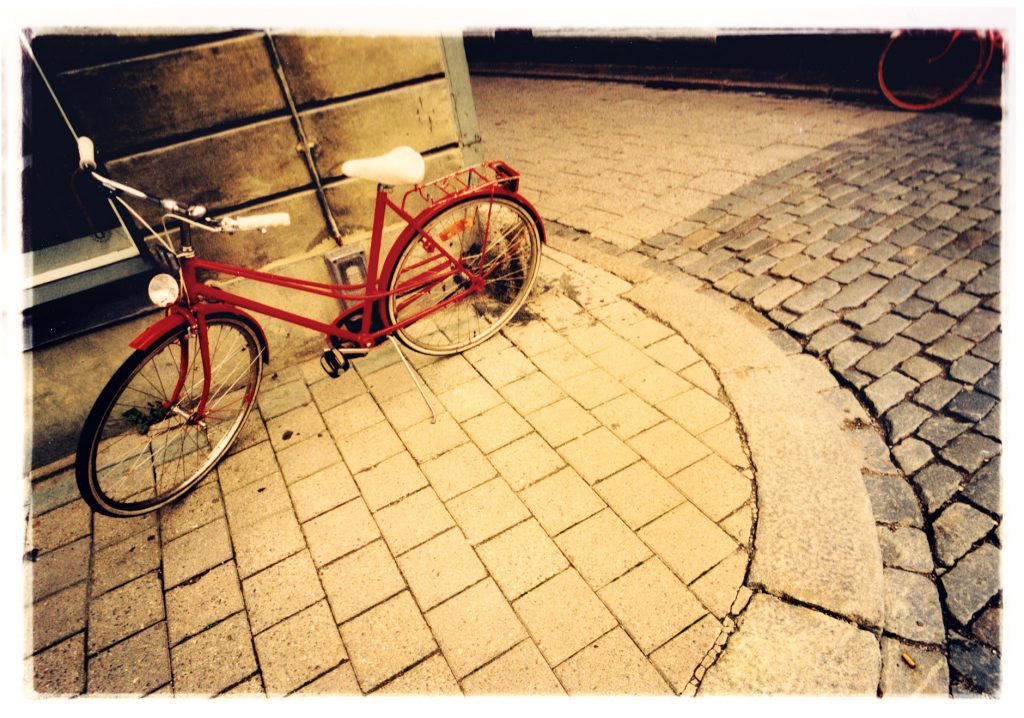 This is an example of a film scan and probably the way I would treat it today.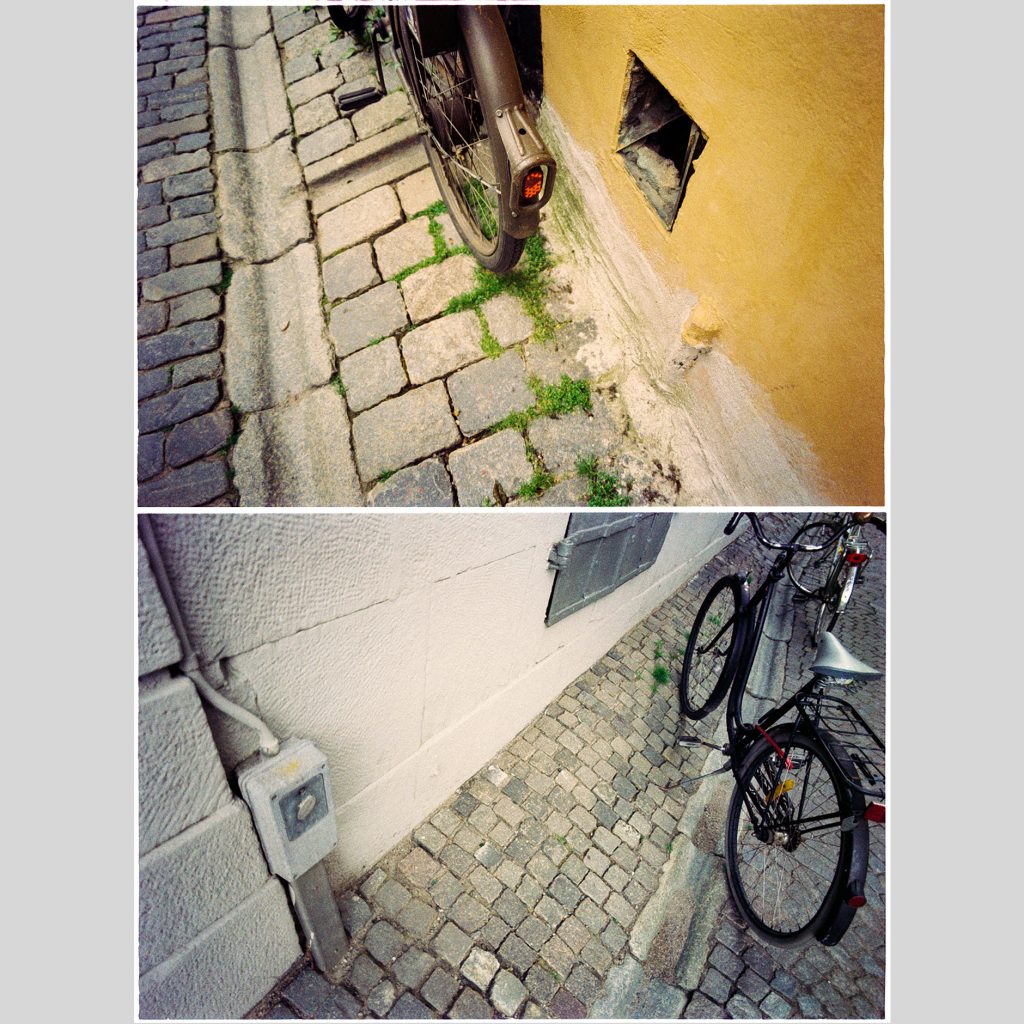 Scanned contact sheet of some of the images