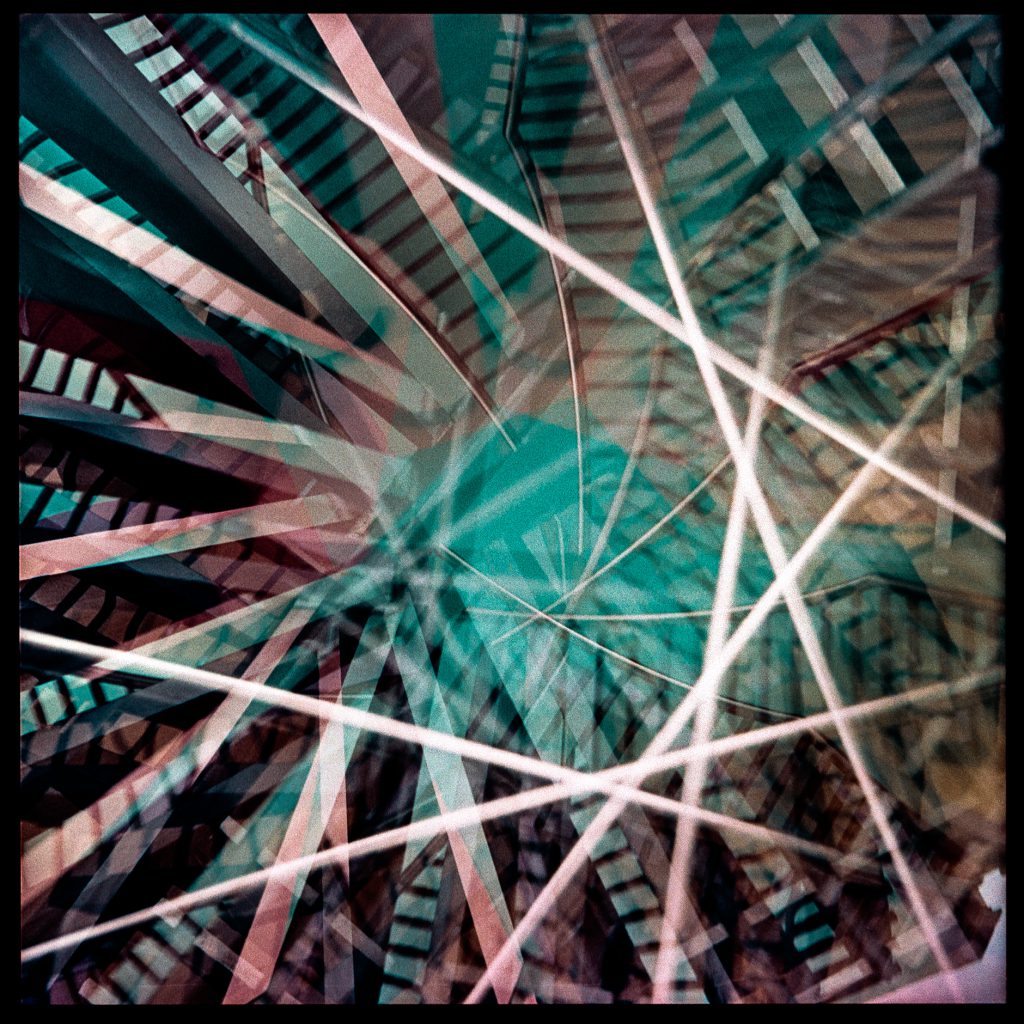 The last part of the exhibition 6X6
Multiple exposure exercise Inspired by Cubism in general and Swedish painter Gösta Adrian-Nilsson in particular. Learn more about him here.
These images were made with multiple exposure using a Zeiss Ikon camera with 120 color negative film. Rotating the camera after each exposure to get the cubism look.