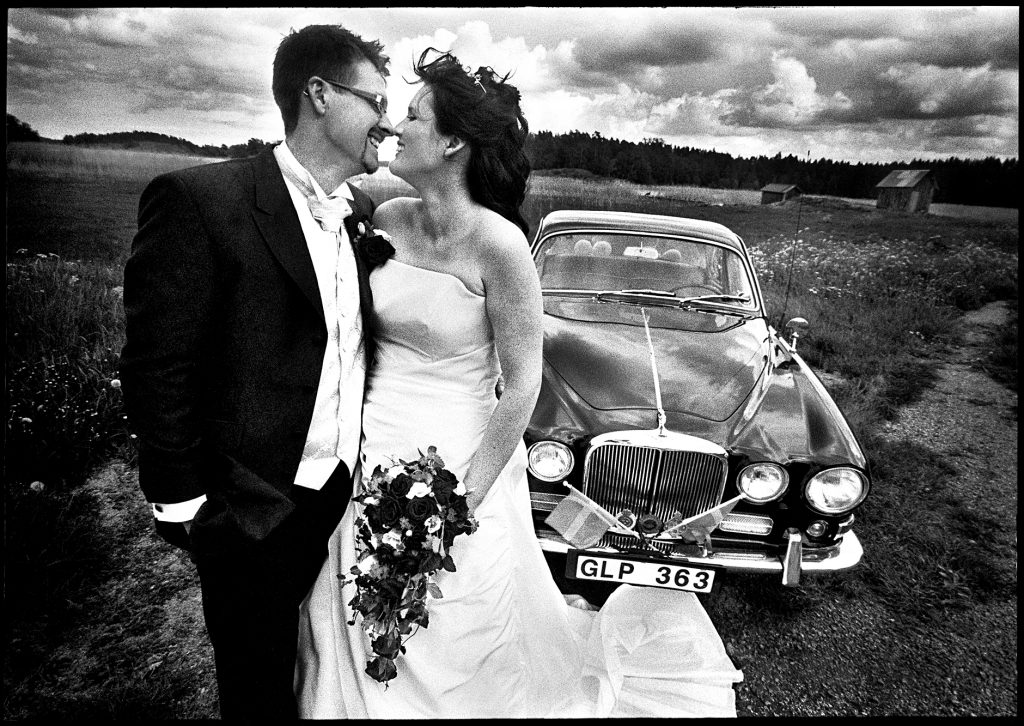 When I started to become a digital photographer, around 2004, I completely abandoned film in my professional work. Then a few years later I started to bring my trustworthy Leica M2 to some of the wedding shoots.
The clients really appreciate the picture and sometimes they buy prints from the analog pictures. The problem is to have the time to develop the film in time for the post-wedding meeting with the clients.
The square pictures are shot with Hasselblad with 50 mm lens.
Some of the pictures are really on the edge were the old camera/lens and the 400 ISO film can handle, and probably over the edge. Still, I do like the result despite the lack of perfect technical result.